Healthy Connections Awards presented at 5th Annual Boston Public Schools Wellness Summit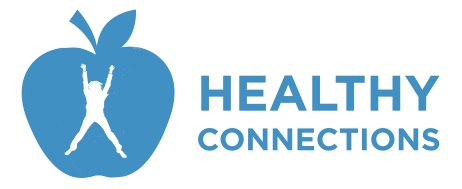 Boston Public Schools (BPS) Superintendent Carol R. Johnson honored seven schools for innovations in promoting student health and wellness Wednesday. Dr. Johnson presented the "Healthy Connections" awards, which included a cash prize of $500 for each winning school, at the 5th Annual BPS Wellness Summit at the Salvation Army Kroc Community Center in Dorchester.
"The schools we recognize today have shown innovative, collaborative, and service-oriented approaches to delivering Coordinated School Health to BPS students and families," said Dr. Johnson. "Best of all, we know that these best practices represent the tip of the iceberg, with exciting efforts underway across the city to ensure that our students are healthy in mind and body, ready to learn."
Winners of the 2012 Healthy Connections School Awards are:
Dr. Johnson also acknowledged four schools that are eligible and applied for national recognition from the Alliance for a Healthier Generation. Ten other Boston schools already have earned this distinction in previous years. If selected for the honor, representatives from the following schools will travel to the Clinton Presidential Library in Arkansas this summer to be recognized:
Edward M. Kennedy Academy for Health Careers, Fenway
Richard J. Murphy K-8 School, Dorchester
William E. Russell Elementary School, Dorchester
Tech Boston Academy, Dorchester
The school district also presented the Boston Public Health Commission with a special partnership award for the Commission's longstanding work to promote the health of BPS students and staff.
The Wellness Summit drew nearly 200 attendees, including teachers, nurses, counselors, principals, and other staff, as well as elected officials and representatives from community organizations. The event featured a keynote address from John Auerbach, Massachusetts Commissioner of Public Health.  Anne McHugh from the Boston Public Health Commission also spoke about Mayor Thomas M. Menino's new "Boston Moves for Health" initiative, designed to promote health and fitness among Boston residents of all ages.
Kathleen A. Merrigan, Deputy Secretary of the U.S. Department of Agriculture, also spoke at the Summit. Ms. Merrigan had visited the Dearborn Middle School earlier in the day to celebrate the impact of the school garden and Farm to School Initiative, as well as to mark the one-year anniversary of the USDA's MyPlate initiative, designed to encourage all Americans to make healthy, balanced food choices.
Superintendent Johnson presented an update on the district's strategic plan for health and wellness. She underscored the need to address non-academic barriers to learning – such as obesity, teen pregnancy, vision problems, mental health issues, and asthma – to prepare all students for college and career success after high school. Dr. Johnson outlined numerous strategies in recent years to improve the health of BPS students, including investments in physical education, after-school sports and other physical activity, nutritious breakfast and lunch programs, and health education, as well as district-wide policies approved by the Boston School Committee to promote healthier school environments.
The BPS strategic plan for health and wellness is based on the Centers for Disease Control's Coordinated School Health model, which brings together various expertise and resources to address the health and wellness of all students in order to ensure academic success.
Read BPS Wellness Success Stories from the schools who presented their promising practices to improve health and wellness  during the Summit breakout sessions. 

The Summit was co-sponsored by:
Children's Hospital Boston
New England Food & Dairy Council
Northeastern University
Partners Health Care